NAHSE Florida
NAHSE-FL is now accepting nominations for the 2021 Women in Leadership Awards Gala!!  To nominate a deserving individual, clicking on the link or scanning the QR code.  All submission must be received no later than November 21, 2021, 11:59 p.m. EST, via e-mail at Community.Relations@nahseflorida.org.
NAHSE FL Public Policy and Advocacy efforts focuses on ensuring that quality healthcare is affordable and accessible to the communities we serve. The novel coronavirus, commonly known as "COVID19," has added purpose and direction to the initiatives that are deployed to address disparities. Under this new environment, NAHSE FL is committed to serving the community through strengthening the Mind, Body, and Soul.
Please Note: All contributions made to the organization during the COVID19 pandemic will be utilized to drive NAHSE FL "Serving the People" campaign.
Welcome to NAHSE Florida
The National Association of Health Services Executives (NAHSE) is a non-profit association of Black health care executives founded in 1968 for the purpose of promoting the advancement and development of Black health care leaders, and elevating the quality of health care services rendered to minority and under-served communities.
health board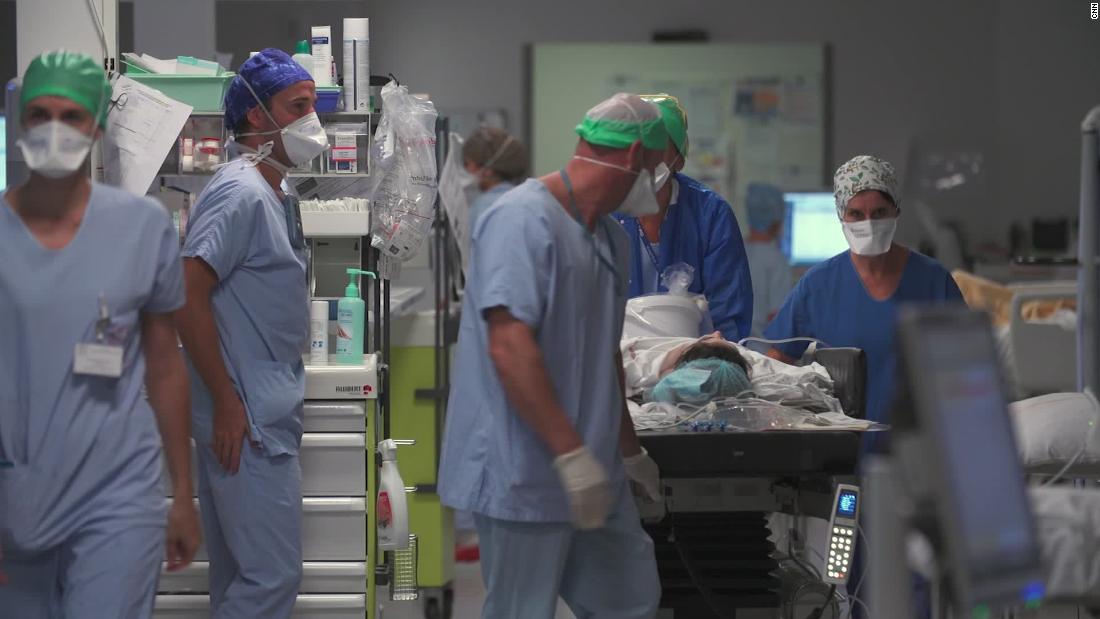 Dealing with the first wave was like a sprint, the second will be more like a marathon. [...]
Presidential Spotlight
Mrs. Earnestine (Mikki) Thompson
The journey of a pioneer
By: Natoia McGarrell and Ben Assad Mirza
Career - Mrs. Earnestine (Mikki) Thompson is an accomplished Black leader in the Florida's healthcare ecosystem. She became a registered and licensed Respiratory Therapist in the 1980's when Respiratory therapy was just starting to gain footing. Mrs. Thompson soon became an experienced clinician and an adjunct professor of this discipline. As a Professor and a Therapist, she committed herself to the profession, she served as President of the Florida Society of Respiratory Care in 1999 and has served as a Delegate to the American Association of Respiratory Care for over 10 years. In October of 2020 she finally retired as a clinician, but her role is still very active and engaged in the health and wellness of the community she serves, as well as, maintaining her responsibilities as a professor at Barry University.
Her Beliefs – Earnestine, is her birth given name, and it serves her well; for she earnestly believes in a brighter future for all and a brighter future ahead. She believes that the Tuskegee Study did a disfavor to the African American community, not only during the mid-1900s, but even today. The impact of the Tuskegee Study is ever so present in the year of 2021 as COVID vaccines are rolling out. Our African American population has a much higher level of medical mistrust and does not entirely trust what authorities have to say about being vaccinated. Earnestine's personal mission is to help her community remember the traumas of the past, but forgive and let go to foster a brighter future.
Elevating, Advocating, and Advancing People
Today
- Mikki serves on the Health Ministry at Sweet Home Baptist Church, and as President to the Association for Negro Business and Professional Women. Inc.  Dade County Club.  Through her service, she is breaking the mental barriers that have stopped African Americans from getting the COVID19 vaccination. Her efforts have helped bring the vaccine to the predominantly black churches, by educating and building bridges to help administer the vaccine to the community.  This is no simple task during a time when even large sized systems are competing in competing to obtain the vaccine.  Mikki has been a hero to our community.
Her words of advice to the rising stars of today come from scripture, that says: "Do good, lean not to thy own understanding, but acknowledge me in all thy ways, and I will keep your path straight." NAHSE FL celebrate this exceptional woman in health.
Are You a Top Performer?
Have you recently been recognized by your employer for your outstanding performance?
Have you recently been promoted or have you switched employers?
Have you recently completed a project that you believe should be publicized?
NAHSE-FL would like to share in your success by elevating and celebrating your achievements. Please 
email
 a brief description of your accomplishments for consideration.
Member on the Move
Nicole B. Thomas named hospital president of Baptist Medical Center Jacksonville
First female to lead the health system's largest medical center has been recognized twice among Modern Healthcare's Top 25 Minority Executives
Jacksonville, Fla., Aug. 6, 2021 – Nicole B. Thomas has been appointed hospital president of Baptist Medical Center Jacksonville. She was the first female and first African American to lead a Baptist Health hospital when she was named Baptist Medical Center South's president in 2016.
Thomas has served in health care administration for 25 years and joined Baptist Health in 2011 as vice president of operations and specialty services. She was promoted in 2014 to senior vice president of specialty services overseeing neurosciences, orthopedics and oncology. Thomas had primary executive responsibility for the formation of Baptist MD Anderson Cancer Center in 2015.
As president of the 271-bed Baptist South, Thomas oversaw the campus expansion project, including a new 8-story patient tower to house an additional 138 patient beds, an 80,000-sq.-ft.medical office building, and a visitor parking garage. She also ignited growth in specialty services at Baptist South, expanding orthopedic and general surgical services, adding 18 maternity suites, opening a Baptist MD Anderson Cancer Center satellite location and a 12-bed Wolfson Children's Hospital Emergency Department to provide care for the entire family close to home. Under Thomas' leadership, Baptist South has been recognized for its excellent quality, patient experience and team engagement.
"Nicole Thomas is a perfect fit to lead Baptist Jacksonville," said Michael A. Mayo, DHA, FACHE, president and CEO of Baptist Health. "Her ability to overcome challenges, combined with her results-driven nature and collaborative leadership style, will take Baptist Jacksonville to the next level in providing the highest quality patient care possible."
"I'm thrilled to have Nicole at the helm of Baptist Jacksonville," said Matt Zuino, executive vice president and chief operating officer at Baptist Health. "She is an exemplary leader who has proven her dedication to caring for our patients, building strong teams and serving the community."
Baptist Jacksonville is the largest Baptist Health hospital with 489 beds and 4,400 team members. Though the search process is well underway, a hospital president for Baptist South has not yet been named.
"It is an honor to be appointed to serve in an even bigger way, impacting the lives of patients and their families in our community," said Thomas. "I look forward to joining Baptist Jacksonville's team members and physicians to further the hospital's mission of providing safe, high-quality, compassionate health care. I am truly blessed to have a career that allows me to be part of the healing experience."
Thomas was named among Modern Healthcare magazine's Top 25 Minority Executives in Healthcare in 2018 and 2020 and one of 70 African American leaders in health care to know by Becker's Hospital Review in 2020. She was also named a Woman of Vision by Girls Inc, Woman on the Move by ONYX magazine and was honored by the Northeast Florida Girl Scout Council as one of its Women of Distinction.
She is an engaged member of the community, volunteering and holding leadership roles in several local organizations. Thomas is a member of the board of directors for the Federal Reserve Bank of Atlanta's Jacksonville branch, the board of directors of Tiger Academy and serves on the OneJax Advisory Board. In addition, she was the first chapter president of the North Florida Chapter of the American College of Healthcare Executives. She currently serves on the senior advisory council of the Florida chapter of the National Association of Health Services Executives and is a member of Alpha Kappa Alpha Sorority, Inc.
Thomas has been honored for her community advocacy and leadership work on numerous occasions. She was named a Woman of Influence by the Jacksonville Business Journal and received a Women in Business Award from the Jacksonville Women's Network. Thomas received the National Women of Achievement Profiles of Prominence and the American College of Healthcare Executives Regent's Senior Healthcare Executive Award. A fellow in the American College of Healthcare Executives, Thomas has a Master of Healthcare Administration from the University of North Carolina at Chapel Hill where she was a Minority Merit Scholar and Institute for Diversity in Healthcare Management Scholarship recipient. Thomas received a Bachelor of Science in Public Health Administration from Dillard University in New Orleans. She is also a graduate of Leadership Jacksonville.